Please use the navigation bar to visit the pages on my site! Just click on the page you would like to visit, and a new window will open for you to visit.


---
---
---

This many Homemaker's and Parents--->

enjoyed a visit to my page. Thanks!




I Am A Proud Member Of: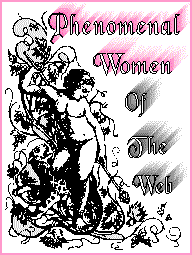 Phenomenal Women Of The Web



"The Homemaker's Haven" © 1998-2002. This site last updated on February 17, 2002.