Welcome to Webmommy's Safe Halloween Haven! Glad you could stop by. I created this page for both the little trick-or-treaters and their smart parents. This page has informative and SAFE links for you to visit and find out all about the spooky and fun holiday, Halloween!





This is Suzanne's Halloween Gift Shoppe! A great site to visit this holiday!


This site has listings for great spooky books, safety tips, and tons of links to satisfy your craving for Halloween!


Spooky Graphics to create your own Halloween Site!!


This is Becky's BOOtique! Tons of Fun!


Great Halloween Cards to e-mail to your friends and family!


---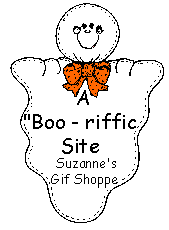 Thank you Suzanne for giving me this award! You are so sweet!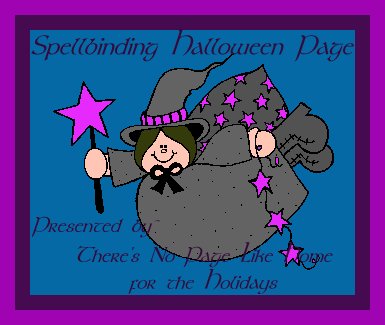 Jeanne, where DO you find the time?!! LOL! Thank you so much for this.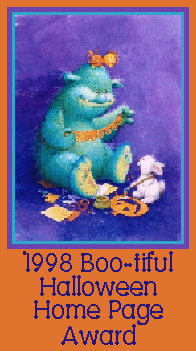 Becky, thanks so much for the award! I appreciate it.